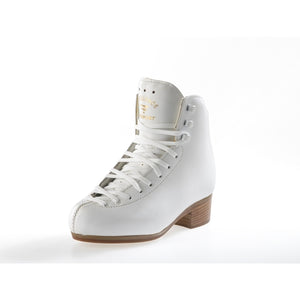 The Risport Excellence is a Junior Model for young skaters of first professional courses who want to move on racing future career.
Technical Features:
Upper waterproofed preformed real leather; tiny holes give excellent ventilation.
Lining microfiber.
Padding anatomical thermomoldable padding.
Sole a double layer of real leather.
Stiffness rating index 40.