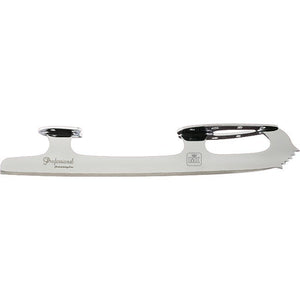 MK Professional Parabolic Figure Skating Blades. Acclaimed for their balance, performance and style these parallel profiled blades are the first choice world-wide of coaches and experienced freestyle skaters. The MK Professional Parabolic provides a unique, weight-centering technology for outstanding stability and precision.
7 ft Rocker
12" Radius Profile in Front
Cross Cut Toe Pick
Radius of Hollow: 7/16"