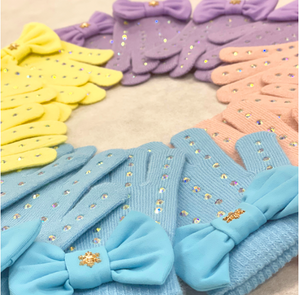 Cold hands? Grab a pair of Crystal Gloves! Another one-of-a-kind Frozen Couture item. Grab a pair & see for yourself why these stunning gloves are so popular.
Made from 

78% Acrylic 

21% Polyacrylamide 

1% Elastane

These gloves fit a child from 8 to 14 years of age and adults with small hands.

Gloves made in Indonesia & decorated in Australia with high-quality DMC crystals.